VOLUNTEERS – THE LIFE BLOOD OF THE CRC
Act as if everything you do makes a difference…
it does

.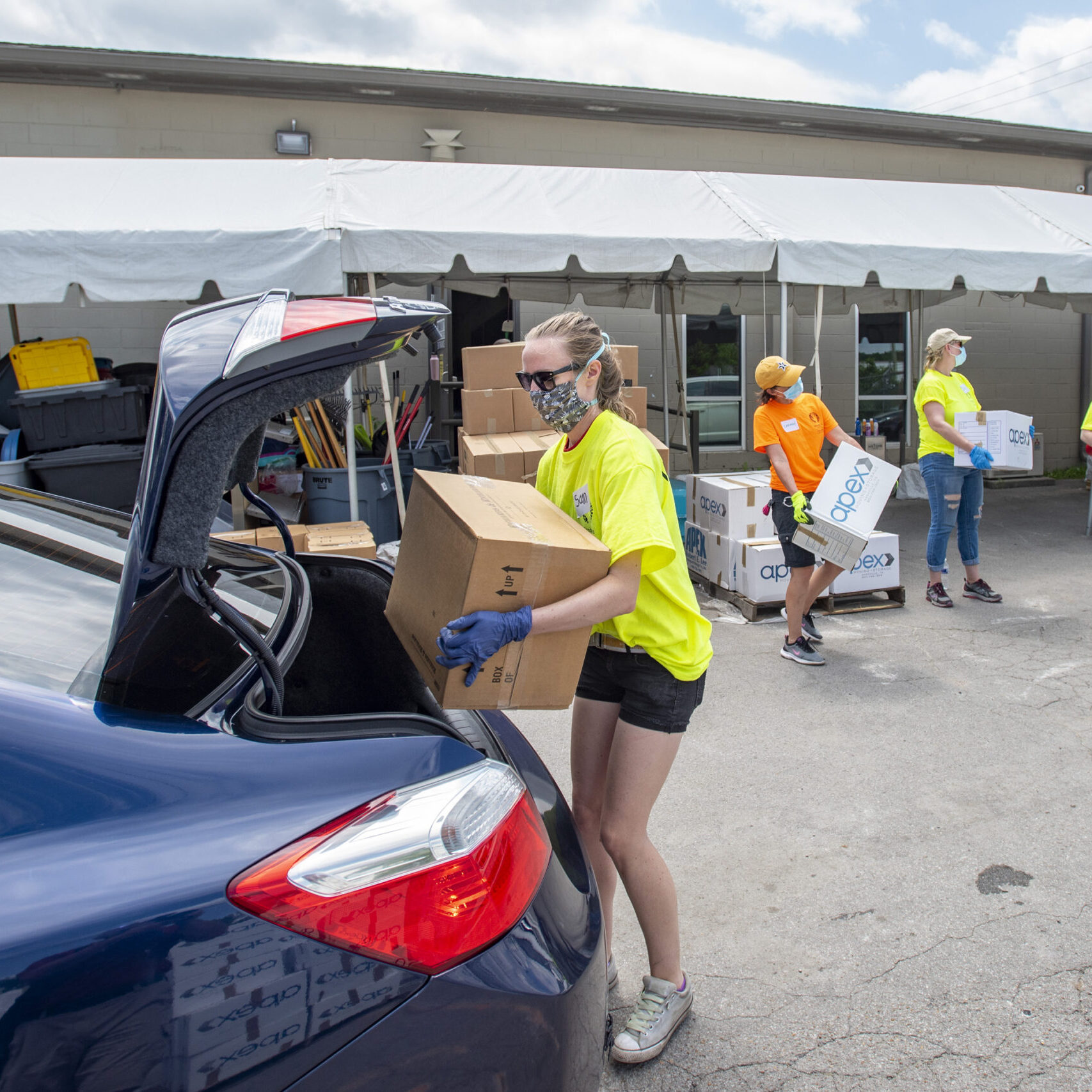 VOLUNTEER AS AN INDIVIDUAL
The Community Resource Center is a partner with Hands on Nashville and posts all individual volunteer opportunities here. Opportunities are listed a month at the time and are often released the last week of the month prior.
VOLUNTEER AS A GROUP
The receiving, sorting, and packaging of Basic Essentials for our neighbors doesn't happen overnight, so we rely on amazing volunteers to help. The Community Resource Center hosts small groups from schools, businesses and social circles into our warehouse
All of our volunteer opportunities are strategically created to meet the needs our ongoing programs. Here is some of the criteria we ask our groups to meet, in order to facilitate a group volunteer event.
Group includes up to 10 people maximum. We cannot accommodate groups larger than 10 at this time. We are grateful for your understanding! Submissions must be inquiring about a date(s) at least 30 days into the future. Any available opportunities for the next 30 days have been posted through Hands On Nashville for individual sign up. You can view those here and register independently for any available slots! All group participants must meet the age requirements. Individuals must be 8 or older with an adult or 16+ independently in our warehouse. Please know at times we may limit the access for our younger volunteers due to the project.